Garlic Media Group was created for several reasons. The first was because our founders came together to create a more accountable solution in the marketing agency environment. We resolved to demonstrate a strong work ethic, customer service, and quality that surpassed the industry norm. Hitting deadlines, sticking to budgets, and listening to our customers have accomplished this.
The second was that we had a vision of being able to take care of the core needs of web, video, social, design and online marketing while bringing a strong entrepreneurial and consultative approach as part of the package. Thinking creatively on how to leverage technology and media wisely with a focus on campaigns that bring strong ROI. It is a core belief that if the services Garlic brings to the table do not bring a return, then it's not worth pursuing that avenue.
Our type of expertise is just not found in typical marketing or production companies. Because we are confident in who we are and what we can do, we are happy to work with other branding companies, ad agencies, marketing teams, PR firms, or production companies. Working as a team and becoming an extension of your company is what we do best.
We strive to: Inspire our clients, energize the individuals and companies we work with, building value and making a difference in all that we do.
The Garlic Media Group team consists of a high caliber full time staff and nearly 50 subcontractors that we have worked with many times before. Some have been former interns turned employees that wanted to go out on their own yet remain part of our network of colleagues we have worked with over the last 10 years.
Will Feldman
CEO & Founder
Joe Mastromonaco
VP of Post Production
Kirsten Kreiling
Director of Client Services
Ryan Sparber

Senior Videographer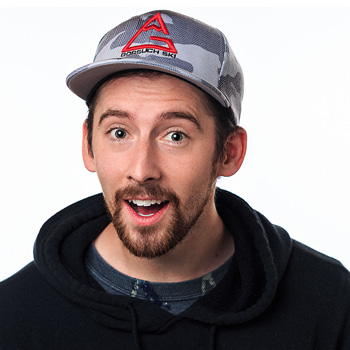 Montana Smith
Marketing | Videographer 
More of us from the Garlic Farm
Quality, Expertise, OH, and a couple emmy's.
Our Agency
We strive to: Inspire our clients, energize the individuals and companies we work with, building value and making a difference in all that we do.
Our Clients
When we take on a client or agency, we become an extension of that company. Our goal is to create a seamless process of communication and delivery to our client. This starts day one. We work with you to integrate our systems with yours. We adapt to what you are used to and help to create efficiencies that expedite delivery of the projects you need. We work with you to identify what assets may be needed, log footage, make suggestions and ultimately become part of your team. Our team is trained to evaluate any situation and be proactive problem solvers.
Our Team
Our team has decades of business experience between them and have owned or been involved with businesses in the following industries; Health Care, Legal, Technology, Banking, Real Estate, IT, Oil and Gas, Entertainment, Retail, Wholesale, International Commerce. We have worked with companies of all sizes; from start-up "kickstarter" campaigns to fortune 500 companies.
Our Home
We grew from working with just SMB's to national and international companies. Agencies started calling us and we started getting ranked nationally, attracting highly awarded employees and nationally recognized name brands. We have always had a heart for our local community and those that we may be able to help along their path.
Visit Today or Reach out To Chat
Visit Us
Denver, Colorado
Texas
Florida
Studio Hours
M-F: 9am-5pm
Sat: Upon Appointment Only
Sun: Closed
Associations





Top Agency