No matter what you're looking for — a new website, social media management, SEO strategies, business consulting, branding, or an amazing video highlighting your unique company — we'll take a holistic look at your vision and develop a plan to hit every channel possible.
Our process is a collaborative one where we work with you or your internal marketing team to learn more about your business, competitors, products and services. We identify long-term and short-term goals and identify a list of tactics that always support your bottom line. From there we conduct research that gives us a list of immediate actionable items that can kickstart your presence in the marketplace. We structure all of our campaigns to kick off fast with the low hanging fruit we can find. 
We don't make decisions blindly; our actions are rooted in research, tracking, and analytics so that we can guide your company toward the most efficient use of marketing funds. Our team is constantly analyzing the behavior of your current and potential customers online so that we are able identify gaps and improve their experience. While our team works with you on a daily basis, we continually reevaluate our strategies on a quarterly basis to ensure that our efforts are supporting your business goals.
Content Creation
Quality content helps you engage with your audience and prospects, brings visitors to your website and social media channels, and ultimately helps generate brand loyalists, clients—and the ultimate goal—ROI.
In your everyday life, you see content everywhere. Content helps keep people informed, entertained, and educated. It aides in decision making, and sometimes, even makes people smile.
Garlic Media Group can assist you in creating engaging, entertaining and informative content of all kinds. With a myriad of content types available, Garlic will guide you in making the right selections for your business.
Branding + Graphic Design
At Garlic Media Group, Brand Development is taking your brand and helping define its personality, promote its unique traits and then applying that to every communication method used to promote your brand. The Garlic team will define your brand's identity—its core message, strategy and positioning—in order to create a strong foundation that can be built upon for years to come.
With this information, our team of experienced, top-notch designers will create designs that are not only beautiful and impressionable, but tell the story of your brand with just one glance.
Your brand, our designs. 
Implementation
Marketing implementation is the process of bringing marketing plans to life. It's about turning marketing plans, strategy and concepts into tasks and projects, and applying them in the "real world".
In other words, it's where the rubber hits the road.
With marketing implementation, it becomes a lot easier to identify if the issue is with the way a strategy is executed, or with the strategy itself. At Garlic, we are constantly monitoring, measuring and improving our strategies, plans and concepts along with how and where they are implemented to achieve top performance for our clients.
Social Media
In today's business landscape, social media has become an essential piece of business marketing strategy. Social platforms help you connect with your customers, increase awareness about your brand, and boost your leads and sales. 
Our social media team has the chops to get your brand exposure on social media and help grow your brand in the social sphere in no time.
Content Calendars | Content Creation | Copywriting | Graphics | Video | Advertising
Digital Advertising
It's easy to get lost in the world of internet marketing – but never fear! The Garlic Media Group team knows how to get your message and products or services out there by using the best technology and strategies in ad management available.
We offer solutions on a wide variety of platforms and our team will develop the best strategy for you and your budget.
Google | Facebook | Instagram | Pinterest | CTV | Digital Platforms
Websites
At Garlic, we believe in the power of the website when it comes to providing your company or brand with a unique and customizable web presence. Your website communicates, informs, educates and sells. The team at Garlic work with you closely to ensure your website looks professional and conveys your brand in a manner that delivers ROI.
We work with a wide range of platforms, including WordPress and Shopify.
When developing or refreshing a website, we look at User Experience (UX/UI), set-up for Search Engine Optimization (SEO), consistent branding and messaging, and ease of use for your team to manage and/or update your site once it is complete.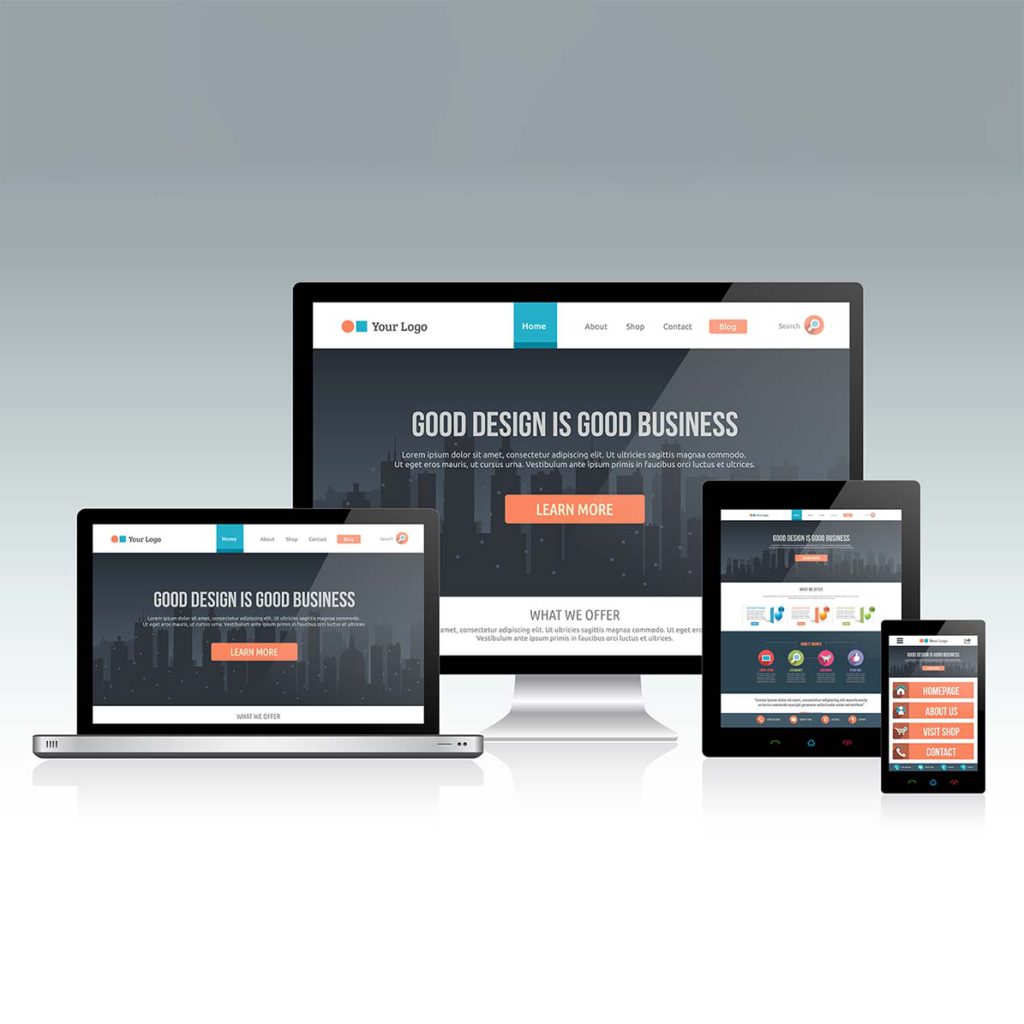 Graphic Design
When you're meeting someone for the first time, you want to make the best first impression that you can. In the business world, that often times means your logo and overall branding and design. 
Our designers have worked with multiple industries, specializing in custom branding packages and always offer a full consultation to understand your needs. 
Our Services in this department include: Logo Design, Overall Company Messaging, Business Card Design, Web Banners and Calls-To-Action, Pamphlets, Trade Show Materials, Site Mock-Ups, Infographics, Sales Decks, etc.
Fractional Marketing Services
We recognize that not every business needs every marketing tactic out there. After meeting with you to determine your needs, we match your company up with the Garlic team dedicated to achieving your marketing objectives.
At Garlic Media Group, we focus on your business, utilize the best marketing technologies available, tap our team's creative and strategic expertise and mix it with good old-fashioned hard work to bring you marketing services second to none.
Consulting
Our consulting services are something we offer as a custom product offering. Pricing can vary depending on needs and industries and in some cases we partner directly with the client to insure a vested interest in their success. We can share some of the companies we have consulted with, however due to non-disclosures we are very limited on some of the bigger brands we have worked with. You most likely see these brands multiple times every day. We have worked with companies of all sizes; from start-up "kickstarter" campaigns to fortune 500 companies.
Our partners have 100 years of business experience between them and have owned or been involved with businesses in the following industries; Health Care, Technology, Banking, Real Estate, Government, Military, IT, Data Center, Oil and Gas, Entertainment, Retail, Wholesale, Telecom, International Commerce.
We've Growing Something Good
Garlic Media Group grew out of a vision—and an inspiration.
Somewhere in Ohio, Founder Will Feldman's father decided to become a garlic farmer. At the ripe old age of 72. This example taught Will you can create anything you want—if you have the drive and the passion for the pursuit of excellence, anything is possible.
Garlic built out an award winning production team and paired it with their team of Digital Marketing experts. This combination created a unique and market leading approach to their client's ability to attract new business online. 
Call For a Quote:
(720) 592-0903
get growing with garlic!

Say Hello!
Visit Today or Reach out To Chat
Visit Us
Denver, Colorado
Texas
Florida
Studio Hours
M-F: 9am-5pm
Sat: Upon Appointment Only
Sun: Closed
Associations





Top Agency